Upcoming Events
RAINIER WRITING WORKSHOP MFA Reading at Pacific Lutheran University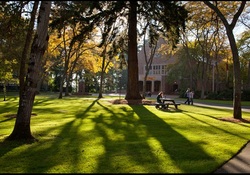 July 28, 2017, 4:00 pm
Tacoma, WA
A reading with novelist Warren Read to kickoff the 2017 Rainier Writing Workshop MFA residency.
Garfield Bookstore 208 Garfield Street, Tacoma WA




---
DEEP WATERS South Sound Poetry & Writers Venue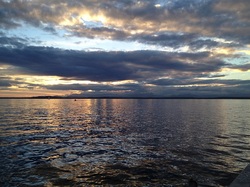 October 20, 2017, 6:00 pm
Steilacoom, WA
Poetry reading from Revolutions We'd Hoped We'd Outgrown, Followed by open mic.

---
Previous Events

Unmasking Poetic Form--Skagit Valley College Class on Orcas Island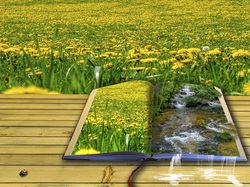 April 6-28, 2017
Orcas Island
Four-week, community-based class to examine and explore how meter, line-breaks, traditional, and non-traditional forms influence poetic works, including our perception of them. With optional writing exercises to try your hand at writing different forms.
Orcas Island Library, Eastsound, WA

---
Poetry Reading at Lopez Bookshop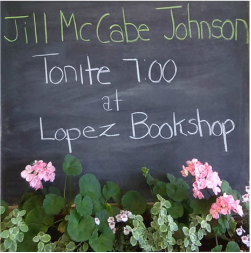 April 7, 2017, 7:00 pm
Lopez Island
Reading for the "Local Writers Read" series at the charming Lopez Bookshop. Seattle poet, Tina Schumann, author of As If and A Patrimony of Fugues will join me. The event is free to the public, but donations are welcomed to support the online literary journal SHARK REEF.
211 Lopez Road, Lopez Village, WA

---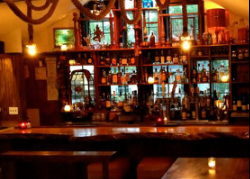 March 2, 2017, 6-8:00 pm
Eastsound, WA
Join this collaborative art show and book release featuring the works of artists Norris and Peter Carlson and poetry from Jill's second full-length poetry collection,
Revolutions We'd Hoped We'd Outgrown
, which explores the personal and political upheavals we repeat over time, including our current political situation. The drop-in event at The Barnacle on Orcas island welcomes people of all political persuasions to gather in friendship and the common ground of improving our world and caring "for the people and countries we love." Vive La Revolution!
249 Prune Alley
---
AWP 2017 Conference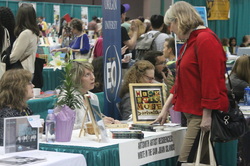 February 8-11, 2017
Washington, DC
Returning to AWP for the 50th anniversary conference, this time in Washington, DC, and participating on the following panels:

Gender and Genre: How Do our Prejudices Affect our Preferences?

Inclusive Anthologies: The Challenge of Building Books that Reflect our World

---
2017 Artsmith Artist Residencies

January 2-9, 20-27, 2017
Orcas Island, WA
Up to five artists, writers, scientists, and scholars at a time enjoy time and space to work on their respective disciplines as guests of Artsmith and the historic Kangaroo House Bed & Breakfast on Orcas Island.
---
Playa Summer Lake Artist Residency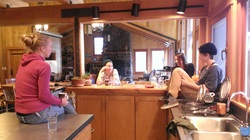 November 28-December 16, 2016
Summer Lake, OR
Three weeks of writing time at the amazing Playa Summer Lake artist residency. This incredible residency is two hours' drive south of Bend, in the Great Basin region of southern
Oregon. Artist cabins perch at the rim of Summer Lake, overlooking the playa. Each cabin has its own kitchen, so artists can cook their own meals and work without distractions. The setting is serenely beautiful and inspirational. Truly a gift.
---
No Guru Writing Workshop & Retreat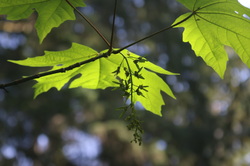 November 10-13, 2016
Hood Canal, WA
An invitation-only workshop and retreat for writers to gather and share craft techniques and time to write. Instead of sitting at the feet of a guru, the invitees sit in a circle of accomplished writers to learn from and be inspired by one another's works. This year's invited writers include Elizabeth Austen, Susan Kim Campbell, Kate Carroll de Gutes, Anne McDuffie, Tina Schumann, and Hilary Schaper, plus No Guru organizer, Jill McCabe Johnson.

---
Walk, Sketch, Write Workshop for Sitka Center for Art and Ecology - Waitlist Only!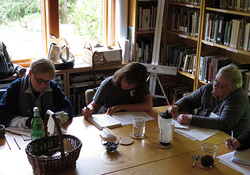 June 4-5, 2016
The Sitka Center on the Oregon Coast

UPDATE: Yay! People actually signed up! Actually, the Walk, Sketch, Write workshop sold out fairly quickly, and is now waitlist only. However, if you'd like a heads up for the next workshop, please let me know (jill @ jillmccabejohnson.com), and I'll be sure you get advance notice. Thanks!

Join me for a two-day workshop at the Sitka Center on Oregon's central coast where we will spend time immersed in nature doing contemplative walks, sketching as a form of close observation, and writing using details and insights discovered during the walking and sketching process. When we devote time to close observation, it feeds the imagination and infuses writing with deeper meaning and metaphor, particularly specific details of nature that can shed light on human experience and our understanding of the natural world. Sketching especially forces us to look more closely and teaches us to see.

---
Reading with Marty Clark and Faith Van De Putte at Lopez Island Bookshop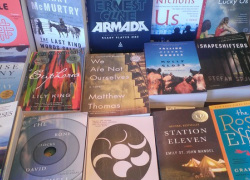 May 6, 2016, 7:00 pm
Lopez Island Bookshop
What better way to spend a Friday evening than hanging out at a charming island bookstore? And the Lopez Island Bookshop is nothing if not charming! The event is free to the public, but donations to support the online literary journal SHARK REEF will be most welcome.
211 Lopez Road, Lopez Village, WA

---
Reading with Gail Folkins at Darvill's Bookstore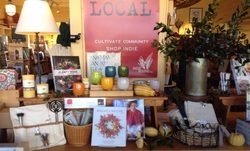 April 14, 2016, 6-7:00 pm
Darvill's Bookstore in Eastsound, WA
Gail Folkins will read from her marvelous new memoir set in the Pacific Northwest, Light in the Trees, and I will read from my new lyric essay chapbook Borderlines, from Sweet Publications, plus new work written on a walking and writing trek in France at the time of the November, 2015 attacks. The reading will be followed by a Q&A and short reception.

---
Borderlines Booksigning at Sweet Publications at AWP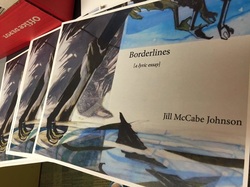 April 2, 2016, 12:30-1:30 pm
Los Angeles, CA
Every two years, Sweet Publications selects one nonfiction essay from the previous two years' publications in their journal Sweet Lit, to publish as a handbound artist book. My essay, "Borderlines," was selected, and I will sign handstitched, limited edition copies (with cover art by Corinne Duchesne) at the Sweet Publications table at the AWP Bookfair in LA, early in the afternoon on Saturday, April 2nd. Come meet the publishers, Ira Sukrungruang and Katie Riegel, and learn more about their outstanding publications.

---
Hack Your Muse with Artsmith at AWP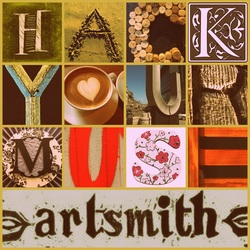 March 30-April 2, 2016
Los Angeles, CA
Drop by the Artsmith table at AWP's Bookfair for and submit to our "Hack Your Muse" call for wacky but wonderful creative prompts. Plus book-signings and opportunities to meet with guest writers, editors, and publishers.

---
Brush Creek Foundation for the Arts Artist Residency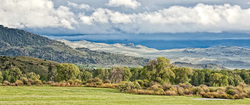 February 29-March 25, 2016
Saratoga, WY
A month-long multi-disciplinary artist residency on a historic ranch at the remote and beautiful Brush Creek Artist Residency, which their website describes as, "
Imbued with the spirit of the American West, the ranch sits at the base of the Medicine Bow National Forest between the Sierra Madre and Snowy Mountain ranges just outside the town of Saratoga. From countless miles of trails to hike, bike, snowshoe or cross-country ski, our unique destination offers endless ways to enjoy this spectacular country. A diversity of wildlife call the ranch home, including antelope, deer, elk, moose, fox, badger, and marmots." While at Brush Creek, I worked on essays on the subject of borders.
---
2016 Writer Island with Ana Maria Spagna and Melissa Hart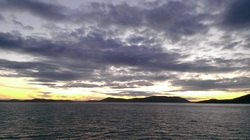 February 26-28, 2016

Orcas Island, WA

Ana Maria Spagna and Melissa Hart returned to Orcas Island, this time for the
Writer Island
workshop, which in 2016 turned its attention to compassion in one's writing. The workshop took place at the historic Kangaroo House Bed & Breakfast with participants sharing their impressive new works in the evening.
---
Writers' Roundtable: Asian American Poetry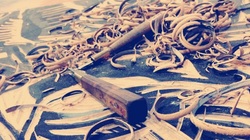 February 13, 2016, 1-3:00 pm
Orcas Island Library
Living along the Pacific Rim, we are lucky to have access to many aspects of Asian culture. In this two-hour class, we read the works of several outstanding Asian American poets, giving our attention to writers of various Eastern heritages, who live and write in America's melting pot.
---
Writers' Roundtable: Finding Your Place: Ways to Suggest Place in Writing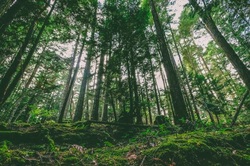 January 9, 2016, 3-5:00 pm
Orcas Island Library
Jill and several of this year's Artsmith Artists in Residence including writers Yvonne Garrett, Jason Kirk, Jill Kolongowski, Nancy Lord, and Caitlin Scarano, plus local participants explored how "Place" can present itself in one's writing. Physical descriptions, dialogue, sensory details, and character names are just a few of the ways to imply a particular place in the world. Participants each brought a poem or paragraph of their own or someone else's writing to share as part of the conversation.
---
2016 Artsmith Artist Residency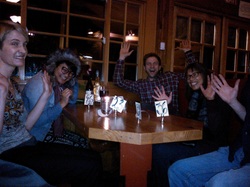 January 3-30, 2016
Orcas Island, WA
Up to five artists, writers, naturalists, and scholars at a time enjoy one to four weeks of lodging as guests of Artsmith and the historic Kangaroo House Bed & Breakfast on Orcas Island as they work on their respective projects.

Pictured: The 2015 Artsmith Artist Residency Fellows at Doe Bay Cafe pizza night.

---
Travel and Culture Writing Residency in Laredo Texas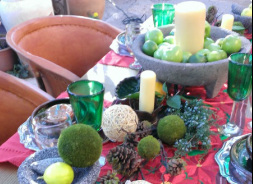 December 3-6, 2015
Laredo, TX
Leading Artsmith's writing residency for a behind-the-scenes look at Hispanic and other cultural heritage tourism offerings in the historic Spanish colonial city of Laredo, Texas. The chosen writers, photographers, and videographers experienced the vibrant art, music, history, architecture, and cuisine of this rich culture in a verdant riparian zone along the Rio Grande River.

---
Parisian Writing Retreat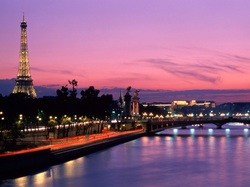 October-November
Paris, France
A walking and writing retreat in Paris and the Dordogne, during which the terrorist attacks in Paris occurred. A sad time for France and the world.

---
Poetry Reading for "Light & Shadow" Art Exhibit

September 27
Orcas Island
Orcas Center Gallery
Jan Madill and Michael Yeaman's geology-inspired works in paint and stone were on display at the Orcas Center gallery September 4-27, with a closing event 3-5 pm on the 27th where I read poems from Diary of the One Swelling Sea. The exhibit also featured an ekphrastic collaboration between poet Connee Pike and artist Jan Madill and inspired by Carl Jung's concept of the shadow. A thought-provoking exhibit in a region where pressure builds between the North American and Juan de Fuca tectonic plates, threatening a catastrophic seismic event and tsunami at any time.

---
Mount Vernon, Texas Heritage Tourism Rollout

June 25-26, 2015
Mount Vernon, Texas
DRIVE! is Mount Vernon's new annual Bankhead Highway Film Competition and Festival.The multi-day event takes place in downtown venues along the historic Bankhead Highway corridor, the country's first all-weather coast-to-coast highway. The festival accepts short film submissions from filmmakers around the world that highlight the importance of transportation for the exchange of people, goods, services, and ideas. Other events include a Classic Car Rally surrounding the Franklin County Courthouse Square, a longhorn cattle drive along the Bankhead Highway during the festival, activities for kids and families, and downtown shopping and dining during the festival. Concurrent with the festival each year will be new interactive "History Mystery" photo panels, and video memoirs highlighting the lives of local residents. The video memoirs will screen during the festival, and be made available online.

---
Weatherford, Texas Heritage Tourism Rollout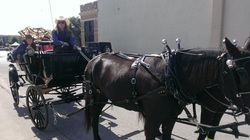 June 5-6, 2015
Weatherford, TX
In an effort to sustain the heritage and culture of Weatherford, Texas, we've revived the original "Stray Days" by creating an annual festival based on their original open-air farmers' market at the turn of the nineteenth to twentieth centuries. Each quadrant of the Parker County Courthouse square will represent a different decade in the history of the Bankhead Highway, which runs coast-to-coast and smack dab in the middle of Weatherford, parting around their beautiful courthouse. The festival will include food and craft vendors, performances by Theater on the Square related to Bankhead Highway history, period music, a classic car show and cruise, horse-drawn carriage rides, antique bicycles, the national Championship Bull-Riding association's Billy the Bull, watermelon seed spitting contest, plus businesses such as Sweet Spring Winery converting into Speakeasies for the period event. Over time it may grow to include: live bands, dance performances, outdoor films, games, cutting horse demonstrations, pony rides, and other heritage events and offerings.
---
Friends of Orcas Island Library Annual Workshop - Tsunami: Shake Up Your Writing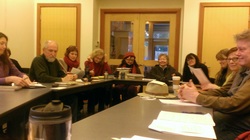 May 31, 2015
Orcas Island, WA
Thank you to the Friends of the Orcas Island Library for sponsoring this annual all-day writing workshop. This year Jill guided participants to identify the tics, ruts, and tired patterns that can plague one's writing, and to try new techniques and expand into original territory.

---
Big Spring, Texas Heritage Tourism Rollout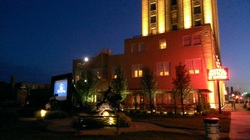 May 15-16, 2015
Big Spring, TX
Commemorating the history of Big Spring, Texas as the entertainment capitol of West Texas, the fine people of Big Spring (with help from the Texas Historical Commission, Toxey McMillan Design Associates, and moi) introduced several new heritage tourism offerings. Intended to educate visitors and sustain the historic legacy of Big Spring, the new offerings include "History Mystery" panels throughout the downtown core, new exhibits at the Big Spring Heritage Museum, Summers on the Green movies and activities, and screenings of new heritage films developed by Tumbleweed Smith.

---
Auburn Station Bistro Poetry Reading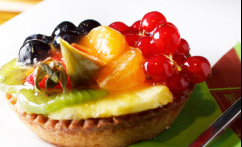 May 4, 2015, 7-9:00 pm
Auburn, WA
Auburn Station Bistro
How can one not love reading (and dining) at a place where the motto is "May all who enter to dine here as guests leave as friends." Reading with the charming Carol Levin.

---
DEEP WATERS South Sound Poetry & Writers Venue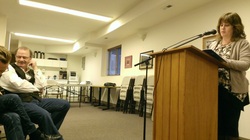 April 17, 2015, 6:00 pm
Anderson Island, WA

Riviera Country Club
(
Martha Smith Room
)
Celebrating Poetry Month at the South Sound Writers' April reading with Seattle poet Tina Schumann. Followed by open mic.

andersonislandwrites.com
1019 Country Club Drive
---
AWP 2015 Panel: The Role of Tenderness in Men's Narratives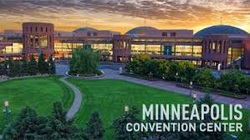 April 9, 2015, 4:30-5:45 pm
Minneapolis, MN
Minneapolis Convention Center, Room 211 C&D, Level 2
Facilitating a panel conversation with contributors to the men's anthology, Being: What Makes a Man, about the role tenderness plays, if any, in men's narratives. With brilliant writers Allen Braden, Kevin Clark, James Engelhardt, and Dinty Moore.

---
Hispanic Heritage Tourism Rollout in Laredo and Rio Grande City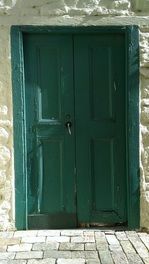 March 6-7, 2015
Laredo and Rio Grande City, Texas
After six months in the Texas Historical Commission's Heritage Tourism Program with consultants Patrick McMillan, Anne Toxey, and Jil McCabe Johnson, the cities of Laredo and Rio Grande City, Texas have developed and are rolling out their new, sustainable heritage tourism offerings. We are also providing a workshop for neighboring cities to learn how to develop their own sustainable tourism programs. The two-day event introduces Frontera Fusion cooking classes, Teatro Tejano de la Calle historical street theater, CaminArte monthly art walk, and the Streets of Laredo quarterly artisan bazaar in Laredo. In Rio Grande City, participants will learn to make rope from agave, cattle roping skills, and tamale-making, along with a courtyard tour to learn about life in a Spanish-Colonial town, and including demonstrations of the firearms of the day.

---
Presenting Your Writing to Publishers and Artist Residencies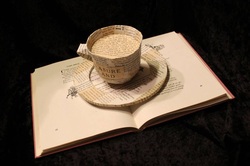 February 7, 2015
Daedalus Books
Portland, OR
Working with the amazing agent and publicist John Sibley Williams to present this two-part, hands-on workshop about finding and pitching your work to the book publishers and artist residencies that most closely align with your vision and aesthetics.
https://www.facebook.com/pages/Daedalus-Books/230588172191
2074 NW Flanders St
503-274-7742


---
2015 Artsmith Artist Residency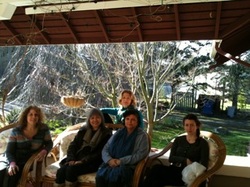 January 4-11, 2015
Orcas Island, WA
Hosting and participating in the ninth year of the Artsmith Artist Residency at Kangaroo House Bed & Breakfast on Orcas Island in Washington State's San Juan Islands.
---
SoulFood Poetry Night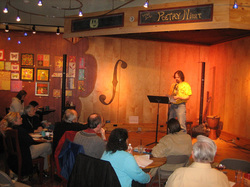 December 18, 2014 7pm
Redmond, WA
Festive winter poetry reading at the SoulFood Poetry Night reading series founded by Michael Dylan Welch and curated by Welch and Tanya McDonald. Delicious food, art gallery, vibrant company, and open mic poetry to warm and feed the soul. What could be better?
SoulFood Coffee House
15748 Redmond Way

---
KGB Bar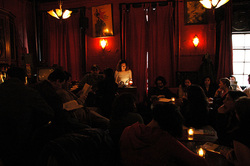 December 10, 2014, 7pm
New York, NY
Reading from the anthologies Becoming: What Makes a Woman and Being: What Makes a Man with Gregory Fletcher, SJ Sindu, Maria Terrone, and Bibi Wein. KGB Bar has been named the best literary venue in New York City by New York Magazine, the Village Voice, and others. Contemporary literature in a speakeasy setting. Beret optional.
KGB Bar
85 E Fourth Street, New York, NY 10003
---
Playa Summer Lake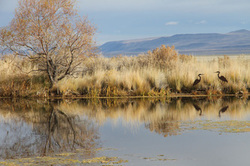 December 1-12, 2014
Playa Summer Lake, OR
Twelve glorious days in residence at the Playa Summer Lake Artist Residency where I bundled up and spent time in close observation of nature, sketchbook in hand, to notice the fine details of life in near stasis, shifting down into the late fall / early winter hibernal state of dormancy and renewal. The observations and sketches informed poems written during the residency and, I hope, in the months to follow.
---
Writer Island with Peggy Shumaker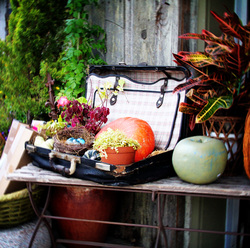 October 24-26, 2014
Orcas Island, WA
Hosting Artsmith's Fall 2014 Writer Island with the amazing poet and essayist Peggy Shumaker where Peggy promises we'll spend three wonderful days happily immersed in words--writing, talking, laughing. Plus, fireside desserts sharing work and fine company each evening. There might be wine involved. Just sayin'.
Kangaroo House Bed & Breakfast
1459 North Beach Road Eastsound, WA
---
Cascadia Artist in Residence Network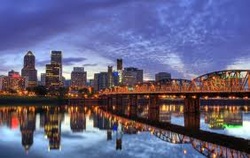 July 18-19, 2014
Portland
Cascadia Artist in Residence Network Summit
Meeting with the Cascadia Artist in Residence Network Summit for directors and residency coordinators from residencies throughout the Cascadia region of the western states--think Caldera, Fishtrap, Hedgebrook, Sitka, and more--to collaborate on getting the word out to writers and artists about artist residency opportunities in this beautiful part of the world. Oh, and did someone say "Portland food trucks?" I'm in!


---
Beacon Bards Reading Series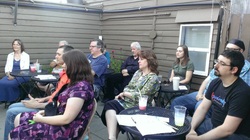 July 9, 2014
Seattle, WA
Beacon Bards
reading with Seattle poet Tina Schumann
Excited to read with the talented poet (and my longtime friend) Tina Schumann at the lively and hopping Beacon Bards reading series at The Station coffee shop on Beacon Hill. Curated by poet Martha Silano, Beacon Bards features the Pacific Northwest's top writers sharing their latest works, with an audience filled with yet more amazing writers. Think 1920's Paris, 1960's San Francisco, and now 2010's Seattle. (The weather was so nice, we turned the evening into a Midsummer Night's Dream, or at least a sweet summer soiree on the back patio!)
---
Friends of the Orcas Island Library Annual Workshop - Making Metaphor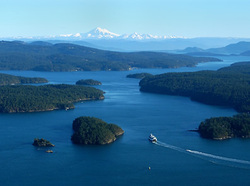 June 14, 2014, 9 am to 3 pm
Eastsound, WA
Every year the Friends of the Orcas Island Library underwrite a writing workshop that is free and open to the public for the first people who register. Past teachers have included Linda Bierds, Alice Derry, and Carolyne Wright. I'm delighted to join their ranks.
500 Rose Street Eastsound, WA 98245


---
Doctor, doctor, give me the news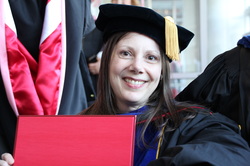 May 9, 2014
Lincoln, NE
Graduation Day
Five years of intense study has come to a close. Can't wait to dive into the books I choose to read!
---
Indigo Bridge Books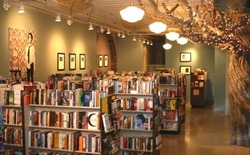 May 8, 2014, 7 pm
Lincoln, NE
Indigo Bridge Bookstore
Writers Nima Kian, Adrian Gibbons Koesters, Jack Hill, Margaret Lukas, and Marjorie Saiser celebrate the release of the second anthology in the Being: What Makes You series from the University of Nebraska Gender Programs with readings from the Becoming: What Makes a Woman and Being: What Makes a Man. With hors d'oeuvres and much merry-making. Introductions by series editor Jill McCabe Johnson.

---
Diary of the One Swelling Sea: An Ekphrastic Collaboration in Art, Music and Poetry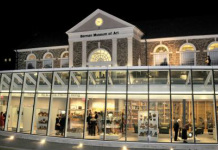 March 21 to May 16, 2014 -- Update: Due to popular demand, now extended one month into mid-June!
Opening Reception, March 20, 2014, 4-7 pm
Berman Museum of Art at Ursinus College
Collegeville, PA
"In this interdisciplinary exhibit, visual artist Corinne Dushesne, composer Garrett Hope, and poet Jill McCabe Johnson respond to one another's work through insight, interpretation, and the inspiration of new works to create a multi-layered experience of image, language and music."

---
American Men's Studies Association Conference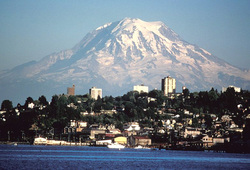 March 29, 2014, 1:30pm
Tacoma, WA
American Men's Studies Association Conference
Reading from the anthology Being: What Makes a Man with Allen Braden, James Allen Gill, Jack Hill, and Jason Skipper. Introduction from Janice Deeds, Ph.D.
This year's conference theme is: "Considering Culture: Masculinities in International and Regional Contexts."
---
AWP 2014 Book-Signing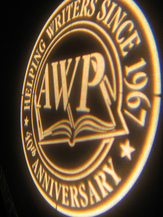 February 26 - March 1, 2014
Seattle, WA
Book-signing of Diary of the One Swelling Sea at the MoonPath Press / Concrete Wolf table at the AWP Bookfair (table G-1), Friday, February 28, 1:30 pm.
Book-signing of Becoming: What Makes a Woman with Tina Schumann, author of the poetry collection As If, at the Rainier Writing Workshop booth, Saturday, March 1, 11:00 am.

---
Whidbey Writers Workshop MFA Guest Faculty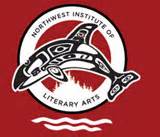 January 11-12, 2014
Whidbey Island, WA
Facilitating sessions on...
The Writer as Curator: Editing an Anthology
Dedicated Time and Space: Making the Most of an Artist Residency.
Reading Saturday, January 11, 7:00 pm.
---
Indigo Bridge Books Reading

December 12, 2013, 7 pm
Lincoln, NE
Indigo Bridge Bookstore
Reading with poet Michelle Menting at Indigo Bridge Books in Lincoln's Historic Haymarket District.
Hor d'oeuvres and libations aplenty!

---
University of Nebraska "no name" Reading Series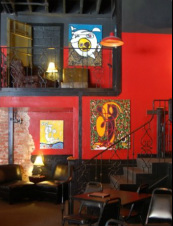 November 15, 2013, 4 pm
Lincoln, NE
Reading with poet Arden Eli Hill at Zen's Lounge
.
122 N 11th Street
As a preview, check out this
conversation
between Arden and Jill about questions of personae, immersion, and writer displacement.
---
Poets on Parade at the Auburn Avenue Theater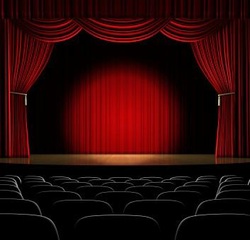 August 11, 2013
Auburn, WA
Auburn Avenue Theater
Reading at the annual Auburn Days along with featured MoonPath Press poets Marci Ameluxen, Jennifer Bullis, Laura LeHew, plus poets Elizabeth Colen and Malorie Spreen. Followed by an Open Mic Poetry Contest.

---
Gray Skies Reading Series and Open Mic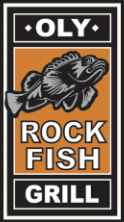 April 18, 2013
Olympia, WA
Oly RockFish Grill
April is Poetry Month, and Gray Skies Reading Series has invited Jill to read from her poetry collection, Diary of the One Swelling Sea. Bring your own poetry and prose for one of the best open mics around. Some amazing talent in this fun and lively group.

---
Writer Island weekend writing retreat on Orcas Island - Sorry, sold out!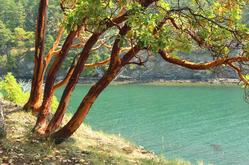 April 5-7, 2013
Orcas Island, WA
Kangaroo House Bed & Breakfast on Orcas Island in the San Juan Islands
Rejuvenate yourself and your writing with a weekend immersed in nature on beautiful Orcas Island in the San Juan Islands. Explore the seaside and mountain trails with poets Martha Silano and Jill McCabe Johnson while you write like
pleine-aire
artists under a canopy of trees or along the shore. The weekend retreat is designed to generate new work inspired by nature and drawn from your deeper psyche as you relax into the rhythms of nature. Learn more
here
.
---
AWP 2013 Reading from Becoming: What Makes a Woman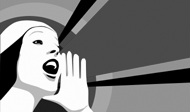 Friday, March 8, 2013, 3 PM
Boston, MA
2013 AWP Conference & Bookfair
Hynes Convention Center
International Women's Day Reading from Becoming: What Makes a Woman

---
Diary of the One Swelling Sea Book-Signing hosted by Terrain.org at AWP 2013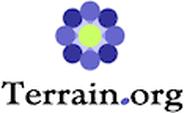 March 7, 2013
Boston, MA
2013 AWP Conference & Bookfair
Hynes Convention Center
Editor Simmons Buntin and Terrain.org will host a book signing of Diary of the One Swelling Sea at the AWP bookfair.

---
Poetry Reading and Marine Science Lecture at Darvill's Bookstore


March 2, 2013
Eastsound, WA
Darvill's Bookstore
Darvill's Bookstore is hosting this special event combining poetry and science as Jill reads from her new poetry collection, Diary of the One Swelling Sea, followed by a talk from Joe Gaydos, SeaDoc Society's Chief Scientist, with an overview of what's happening with ocean conservation in our own backyard, and why loving the sea is the foundation for sea conservation.

---
Gray Skies Reading Series reading from Becoming: What Makes a Woman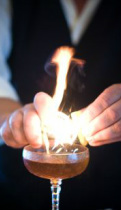 October, 2012
Olympia, WA
Gray Skies Reading Series
Join authors Jennifer Brennock, Kay Mullen, and Jenelle Tabor, and editor Jill McCabe Johnson as they share essays and poems from the anthology, Becoming: What Makes a Woman.

---
UW Bookstore Floating Bridge Review Reading with Alice Derry & Michael Spence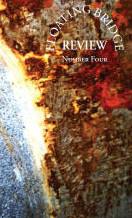 Monday, November 19, 2012, 7pm
Seattle, WA
University of Washington Bookstore
Jill joins poets Alice Derry and Michael Spence for a special reading hosted by Floating Bridge Review.
4326 University Way Seattle, WA
---