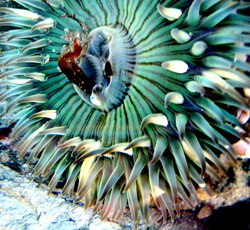 Pacific Northwest Writers Blog Tour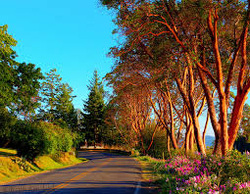 The brilliant nonfiction author
Ana Maria Spagna
participated in the Pacific Northwest Writers Blog Tour earlier this month, and invited me to go next. Thanks, Ana Maria! Below are my responses asked of each writer on the
tour
. Seattle poet Tina Schumann is next. See her responses
here
.
1) What am I working on?
One thing I've learned about myself is that if I talk about my writing too much, it satisfies my need to express whatever it is that I feel compelled to communicate, and I end up not writing it. As a result, I don't talk much about current writing projects. However, I will say that I am tweaking my memoir manuscript, title TBD, as well as the manuscript for a second poetry collection, whose title is
As though the Ground were a Long Way Down
. The former is about a man I loved who developed mental health issues, and the latter contains poems that contemplate loss, including loss of life, and our tendency to pretend that mortality is not imminent. A cheery sort of book. I am also working to get the anthology
Being: What Makes a Man
out the door, pending permissions from one publisher. This is the second of three books I'm editing for the University of Nebraska Gender Programs. The third is tentatively entitled Belonging, and encompasses voices across the full spectrum of gender identity. Keep en eye out in 2015 for the call for submissions.
2) How does my work differ from others of its genre?
This is a tough question to answer. First of all, I write in several genres. Second, I don't necessarily have the objectivity to see the ways in which the work is different. What seems most different to me, might not be what stands out for a reader. Finally, I suspect that whatever I answer, another writer might say, "I do that, too." All that said, I can say that I push myself to be as honest as I can, by which I mean
vulnerable
. Some people have observed that my writing doesn't flinch away from what's painful. Some have said it's political. And yet, I often worry whether I'm delving into an issue enough, or glossing when I'm afraid of getting mired into the political. My desire is to write of the human condition, which sounds a bit grand, but I just mean that I want to reflect and maybe give insight to some of our common experiences. Is that different from other writers' works? Maybe not. Some people say there are no new ideas and no new stories, only different perspectives. I certainly do like to push at the language a bit. After the model of Galway Kinnell, for example, if there isn't a word for what I want to say, I will make one up. Like Lidia Yuknavitch, I enjoy disrupting order and expectations while still dancing along a narrative thread. Like Annie Proulx, the sound of characters' voices often drives the writing. Like Rachel Carson, the wonder and beauty of the sea and shore can captivate me for hours, regardless of narrative thread. Like Rebecca Solnit, I value the experience of getting lost. The more I try to answer this question, the more I fear that there is nothing unique or special about my work. I mean, I know we all follow in the footsteps of our predecessors and those we admire, but do we perforce, by way of our unique perspective, actually create anything vastly different? Maybe not. Maybe we're all just a bunch of copycat losers. Oh, this is depressing.
3) Why do I write what I do?
I have always felt an inner compulsion to communicate my thoughts and ideas. Not necessarily talking about them, but preferably writing about them. Sometimes, I worry that writing is the ultimate arrogance. It implies not only that we think our thoughts and ideas are worth sharing with the world, but that they're so good they should be recorded on paper (or digitally), possibly archived since each book, whether paper or digital, becomes an artifact of sorts. So it's possible that my writing is nothing more than an exercise in vanity. Or maybe it's a way of processing my thoughts with the pressure of an assumed audience. Or maybe it's inherent. Maybe we all have a need to communicate and that is part of what makes our species successful, how we can survive as an interrelated, inter-reliant pack. On the other hand, maybe writing is not about vanity, but instead about loneliness. Maybe people write as a way of connecting with others, to share and validate one another's experiences. This seems more likely to me, though I don't like to admit my need for connection. Translation: I like to pretend I'm not just as lonely as everyone else, sometimes even moreso.
4) How does my writing process work?
I have no idea. I read. I observe. I listen. I ponder. I write.
Something like that.
Sometimes it begins with a rhythm, and the rhythm dictates the work. Sometimes it starts with a phrase. For example, my friend Leslie referred to a young man as a boy. She said something about, "that boy," with her southern accent, and in my mind a character was born. I heard a young woman telling her sister, "You hurt that boy," and a short story was born out of that.
Sometimes the writing begins with a visual image. I'm haunted by how certain patterns repeat in nature, and those motifs seem to wend their way into my writing. It's hard to explain. Imagine a conch as a poetic form, or a story structure, or used for an analogy, like now. I have chicken and the egg kinds of arguments with myself to try to determine why certain birds, leaves, and mice have such similar shapes, and which came first, which mimics the other. Next thing I know, those observations and dilemmas work their way into a poem. I play at complexity, but my mind is more simple than I care to admit. Small questions overwhelm it, infecting everything I do, especially my writing. The more I expose myself to new observations, and really pay close attention—sometimes sketching a thing to force myself to note the details—the more interesting the writing becomes. At least to me.
In my insecure moments, I fear I am nothing more than a parrot, squawking back at the world whatever I experience and stumble over cognitively. But, maybe that's true of all writers, and what's compelling is when one of us stumbles over something and brings a slightly different insight that helps the rest of humanity stumble better. Heaven knows, I stumble after the lead of all the writers I admire. It would be lovely to think someone might stumble more carefully after reading my work, too. And vain. And a little less lonely.
---
Prairie Schooner Book Review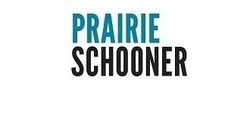 August 30, 2013
Writer Jack Hill Reviews Diary of the One Swelling Sea
A brief excerpt:
Glut, secrete, hanker, thwop, snort, scamper, and slither are a few splashes of the brisk verbs Jill McCabe Johnson pairs with organisms and creatures, both minuscule (diatoms) and massive (humpback whales), in her new book,
Diary of the One Swelling Sea
.
http://prairieschooner.unl.edu/?q=blog/briefly-noted-%E2%80%93-august-2013
---
Being Poetry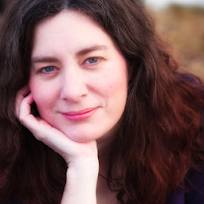 March 20, 2013
Poet Erin Coughlin Hollowell Reviews Diary of the One Swelling Sea
A brief excerpt:
Jill McCabe Johnson must feel that wonder (of the sea's "delicate, shimmering creatures") as well, for in her collection of poems
Diary of the One Swelling Sea
, she hears the voice of the ocean in all its different moods and guises. The poems in the collection are brief for the most part, most under ten lines, but their cumulative effect is like the waves, building deeper and deeper. The sinuous lines on the page and the development of a lexicon all the sea's own create a world that shifts and churns.
http://www.beingpoetry.net/wonder-wednesdays-the-diary-of-the-one-swelling-sea/
---
Writer Lin McNulty Reviews Diary of the One Swelling Sea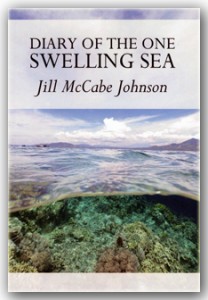 A brief excerpt:
One morning, still immersed in the hypnopompic vestiges of a dream ... Jill McCabe Johnson remembered the words "diary of the one swelling sea," and she began to write...
The result of her dream world set to paper is a lush peek into the life of the briny deep, channeled from a viewpoint we rarely consider. In a rhythmic ebb and flow, we experience what it looks like, what it feels like, to view life from the bottom up.


Read the full review here: http://orcasissues.com/read-what-the-sea-has-to-say
---
Syndicated Columnist Barbara Lloyd McMichaels Reviews Diary of the One Swelling Sea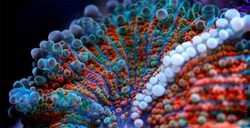 A brief excerpt:
Diary of the One Swelling Sea presents an interesting conceit - in succinct daily entries, the poet channels the global ocean, spilling its thoughts on everything from penguins to tides to the Great Pacific Garbage Patch.
There are plenty of poems about the "lovelies" - a collective term for the creatures that swim through its briny waters, from shallow to deep. And there are a few pieces, too, about the "monkeys" - a collective term for humans who, in their "monkey cups," slice through the surface waters, too often leaving despoilment in their wake.
Each entry is a broth of scientific precision and finely honed wordplay.
Read the full review here:
http://www.bellinghamherald.com/2013/01/28/2849781/expore-these-poems-that-stretch.html
---
January 23, 2013
The Next Big Thing -- Interview Series

Each week, writers are tagged to participate in the Next Big Thing interview series.

Seattle poet Marjorie Manwaring, author of Search for a Velvet-Lined Cape, was a participant last week (you can read her interview at http://marjoriemanwaring.tumbler.com), and invited me to participate this week by answering the following questions about my book Diary of the One Swelling Sea.

What is the working title of the book?

The title is Diary of the One Swelling Sea

Where did the idea come from for the book?

The idea came while I was going to school in Nebraska, feeling homesick for my husband and our daily walks along the beaches near our home in the San Juan Islands. I had been reading about global climate change and rising ocean levels. One morning, the only remnant of my last dream was the phrase "diary of the one swelling sea." Though the particulars of the dream had already faded, the words echoed in my mind. Without getting out of bed, I grabbed my laptop and started typing nonstop. Four hours and a handful of poems later, the collection had begun.

What genre does your book fall under?

Poetry

What actors would you choose to play the part of your characters in a movie rendition?

The speaker in the poems is the Sea. His friends are Sun, Wind, Mountain, Milky Way, and his night mistress, the moon, who he calls Mirror.
The Sea – Javier Bardem
Sun – Krishna Bhanji (aka Ben Kingsley)
Wind – Carrie-Anne Moss
Mountain – Mark Strong
Mirror – Emily Mortimer Milky Way – Ed Harris

What is the one sentence synopsis of your book?

In lyric journal entries, the Sea contemplates his sea creature lovelies, "monkey cups," and his night mistress Mirror, while trying to understand why he grows increasingly larger.

How long did it take you to write the first draft of the manuscript?

For two years writing these poems was my carrot and indulgence. As I worked on meeting various other obligations, I would look forward to the end of the day when I could spend time working on the poems. If I had a spare minute, I would read anything and everything about the world's oceans, marine life, geology, tides, sea birds, astronomy, rising sea levels, polar ice caps, etc., then translate those into the sea's daily journal entries.

Who or what inspired you to write this book?

Our beautiful, little understood oceans, and the constant risks posed to them by climate change.

What else about your book might pique the reader's interest?

A free puppy with every copy? Okay, maybe not a free puppy, but readers will be able to immerse themselves into the strange and beautiful world of the sea, and will probably learn some cool things, too. For example, did you know that cephalapods such as octopi, cuttlefish, and squid have copper-based blood? Unlike humans, whose iron-based blood turns red when exposed to oxygen, the copper in cephalapod blood makes theirs blue.

Will your book be self-published or represented by an agency?

MoonPath Press (http://moonpathpress.com/publications.htm), an imprint of Concrete Wolf is the publisher. The Editor is Lana Hechtman Ayers, a talented poet and lovely person whose depth matches the seas. She did not pay me too say that, and everyone who knows her can attest that it's true.

My tagged writers for next Wednesday are:

Allen Braden
Susan Wingate